NO OCEAN, NO WAVES AND FEELING LIKE SURFING?
Go out, stand on a surfskate and surf your ass off! Simple as that.
Surfskate is not a surfboard, concrete is not water and streets are not ocean.
Yet the sensation is the same. You definitely surf.
A SIMPLE PLEASURE. ENJOY!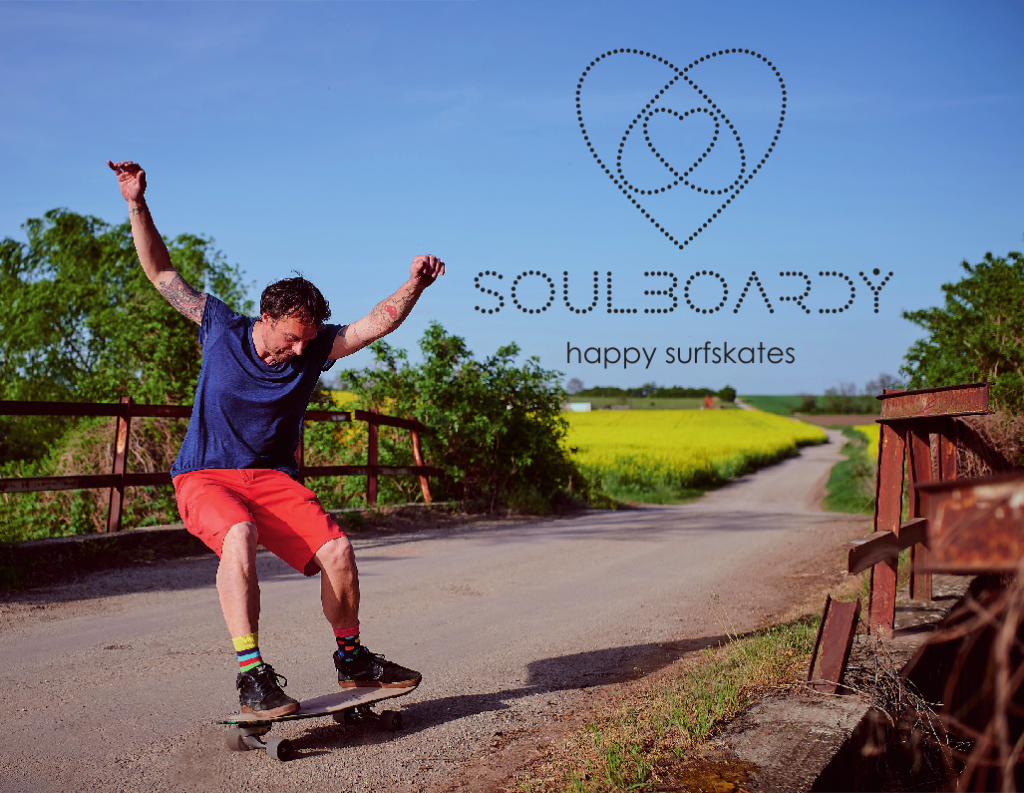 Since 2014 we have been building, developing and improoving our revolutionary surfskate concepts.
The crutial vision was:
WHAT WOULD A SURFSKATE LOOK AND WORK LIKE, IF THE MOTHER NATURE CREATED IT AS A PART OF OUR BODY ANATOMY?
We in SOULBOARDIY believe that ERGONOMY, EFFICIENCY of movements and HARMONY are the answer. We have experimented with plenty of natural materials, constructions and shapes to find the best solution. Learn more about our latest ЯEVOLUTION SERIES built in LAND MFG factory.
We provide our boards with high quality components: the newest SLIDE 3.0 or CARVER surftrucks, high quality wheels or all-terrain Sharkwheels.
We offer workshops, surfskate coaching and testrides. Contact us for more info or follow us on FB and IG.